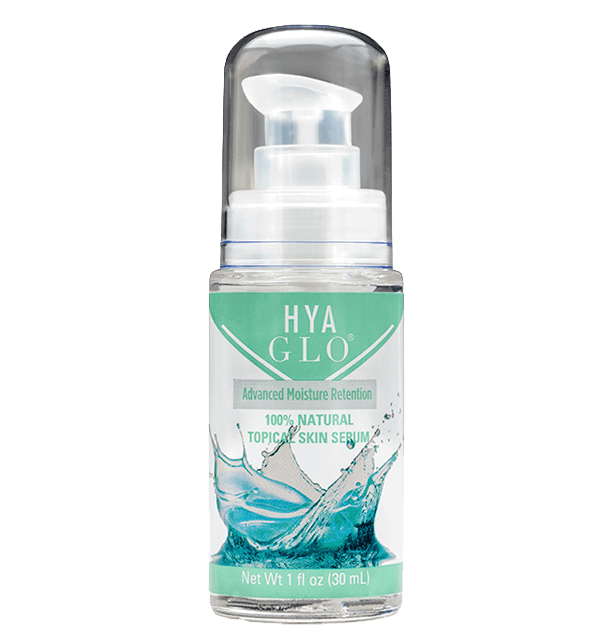 HyaGlo
---
Aging is a natural and normal process, but certain stressors on our skin and our bodies can be limited or prevented with proper care. HyaGlo skin serum is made from hyaluronan (HA), a unique substance naturally produced by the body for tissue hydration. Using a natural hyaluronic serum as part of your skincare routine aids in combatting dry skin, fine lines, and wrinkles, all physical manifestations of the natural aging process.
Unlike other natural moisturizers that only temporarily alleviate surface tissue dryness, repeated application of HyaGlo as part of your skincare routine allows you to take preventative measures by addressing the source of the concern. Some cosmetics use abrasive substances or hazardous chemicals, however, hyaluronic acid is naturally produced by your body, thus is well tolerated by your body for skincare.
HyaGlo contains 98% pure Glysyn Hyaluronan, alleviating concerns of allergic reactions that may stem from other additives and harsh products. HyaGlo is paraben-free, 100% vegan, and never tested on animals. As a powerful moisturizing serum, HyaGlo allows the application of hyaluronic serum directly to problem skin areas resulting in beautiful, deeply hydrated skin.
SUGGESTED USE
Apply to thoroughly cleansed skin twice daily for dramatically refined, soft, supple skin.
Ingredients: Purified water, hyaluronan, citric acid, potassium sorbate.