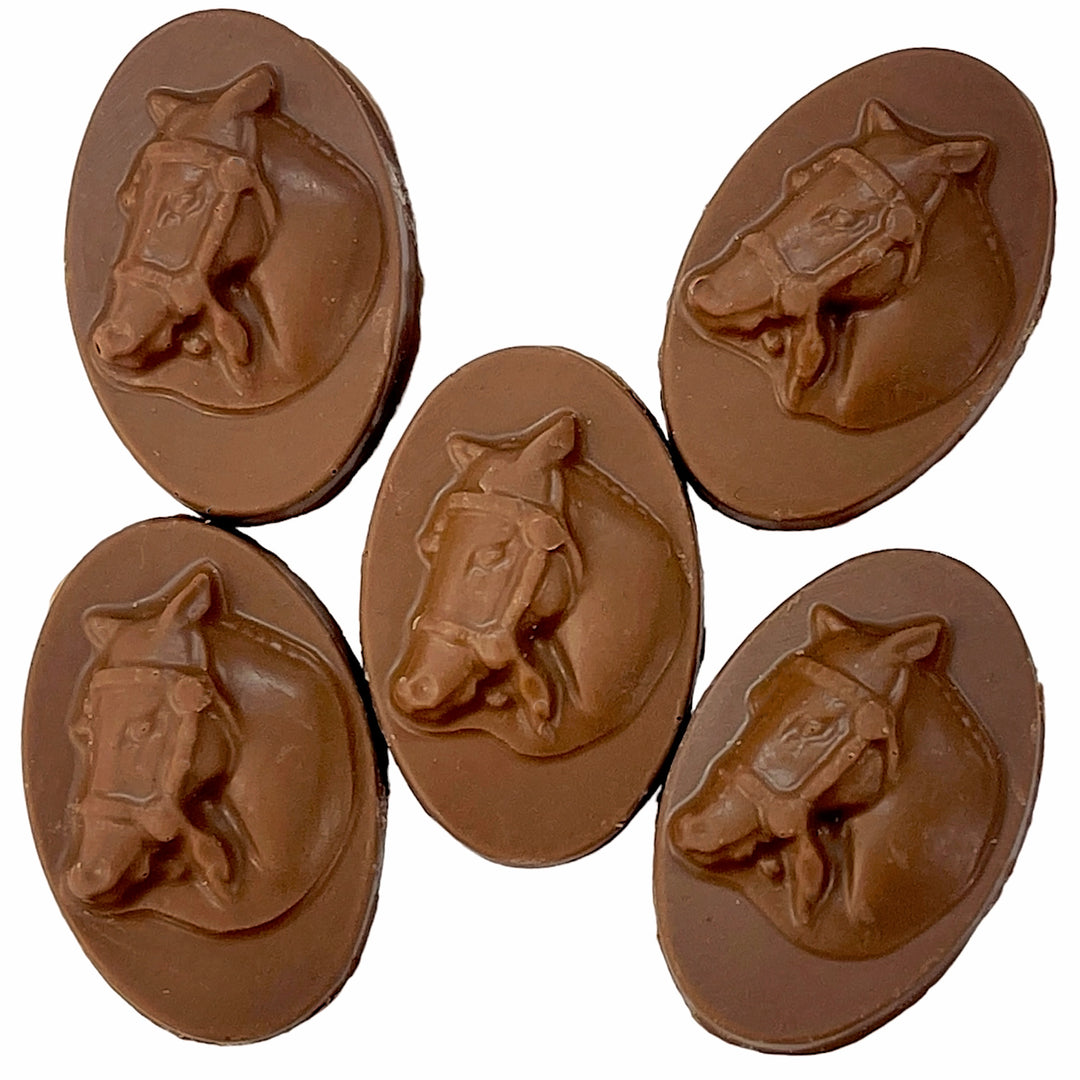 Grandpa Joe's Solid Horse Medallions Chocolate
---
Inspired by the majestic beauty and strength of horses, we have created a unique and delicious treat that will delight chocolate lovers and horse enthusiasts alike. Each medallion is carefully crafted with the finest quality chocolate, ensuring a smooth and luxurious taste experience.
The medallions are expertly shaped to resemble horses, capturing their grace and elegance. With intricate attention to detail, every aspect of these chocolates is designed to resemble a horse .

These solid horse medallions make for a delightful gift or a special treat for yourself. They are perfect for any occasion, whether it's a birthday, anniversary, or simply to indulge your chocolate cravings. They also make a great addition to themed parties or equestrian events.

At Grandpa Joe's, we believe that chocolate should not only be delicious but also a true work of art. With our Solid Horse Medallions, we have created a masterpiece that is as delightful to the eyes as it is to the taste buds.