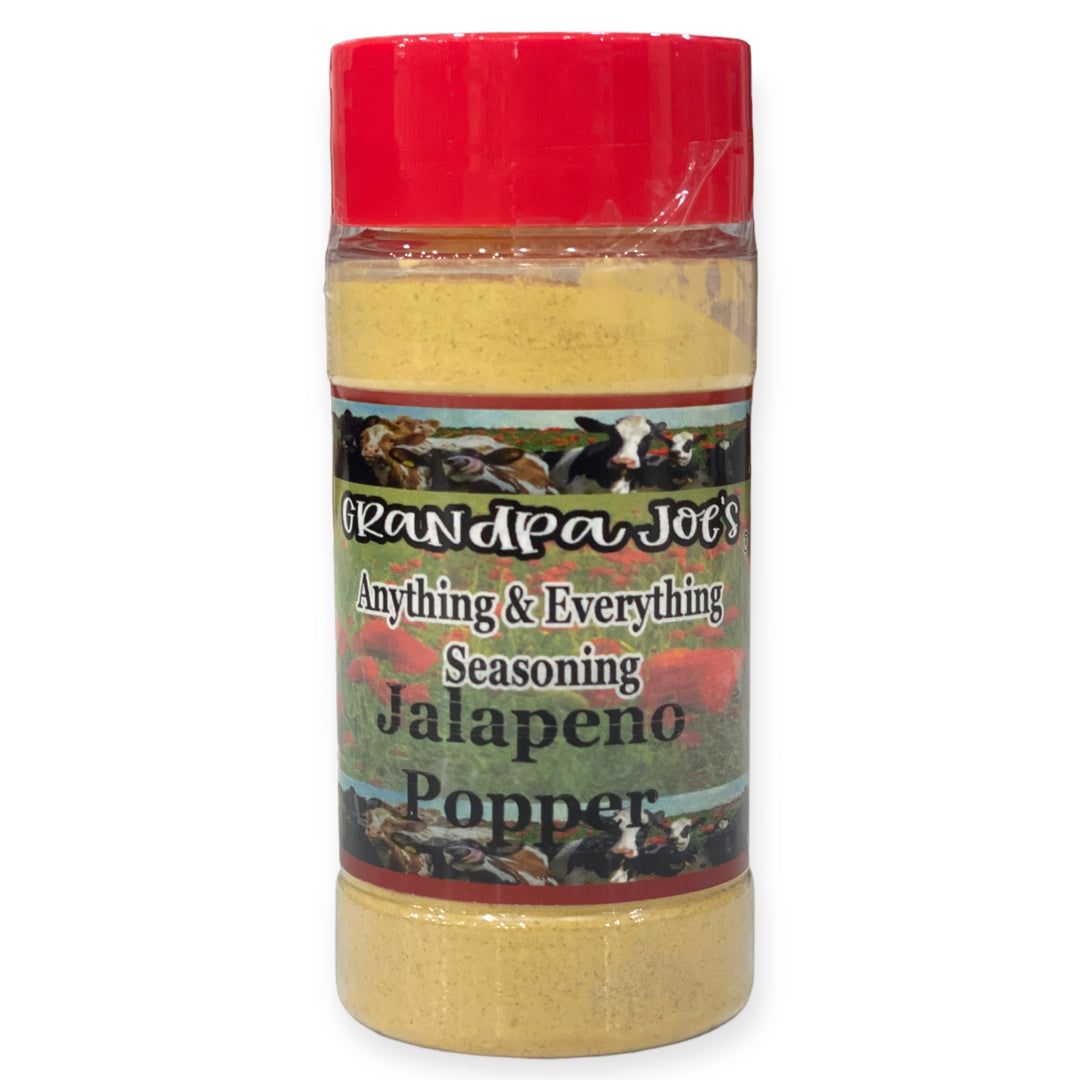 Grandpa Joe's Jalapeno Popper Anything & Everything Seasoning
---
With Grandpa Joe's Jalapeno Popper Anything & Everything Seasoning! This versatile seasoning blend takes the iconic flavors of jalapeno poppers and turns them into the perfect accompaniment for a wide variety of dishes.
Whether you're in the mood for some spicy french fries, a cheesy baked potato, or a zingy chicken dinner, this seasoning will elevate your dish to new heights. Simply sprinkle it on, and let the magic happen.

The combination of jalapeno, cream cheese, and bacon flavors in this seasoning blend creates a tantalizing taste that will leave you craving more. The heat of the jalapenos is perfectly balanced by the creaminess of the cheese, while the bacon adds a savory depth of flavor.

Not only is this seasoning great on classic dishes like fries and popcorn, but it also works wonders on meats and vegetables. Try it on grilled chicken or steak for a burst of flavor that will take your meal to the next level. It even works well as a marinade or a seasoning for roasted veggies.

The possibilities truly are endless with Grandpa Joe's Jalapeno Popper Anything & Everything Seasoning. Get creative and experiment with different dishes to discover your own favorite combinations. It's perfect for gatherings, parties, or simply adding a kick to your everyday meals.

So, why wait? Grab a bottle of this amazing seasoning and see just how versatile it can be. Your taste buds will thank you, and you'll never go back to plain old salt and pepper again.

3oz.