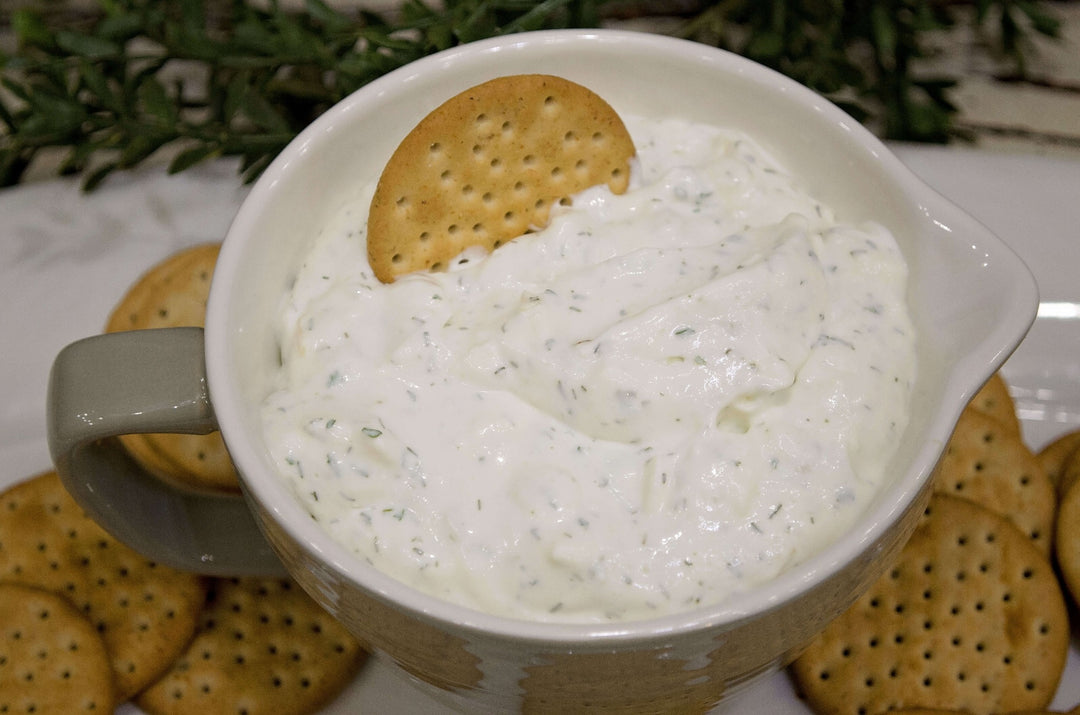 Dill Dip Mix
---
Make a zesty dill dip with our Dill Dip Mix. Each packet contains the perfect blend of herbs and spices to bring out the best in your favorite dish. Simply add sour cream and mix for a crisp and flavorful dip. Enjoy!
Enjoy our Dill Dip Mix
A savory blend of dill & spices. Serve with crackers, chips, or veggies. Just add sour cream!
This dip mix makes 2 batches
Made in small batches for the best flavor and consistency every time.
1.5 oz.