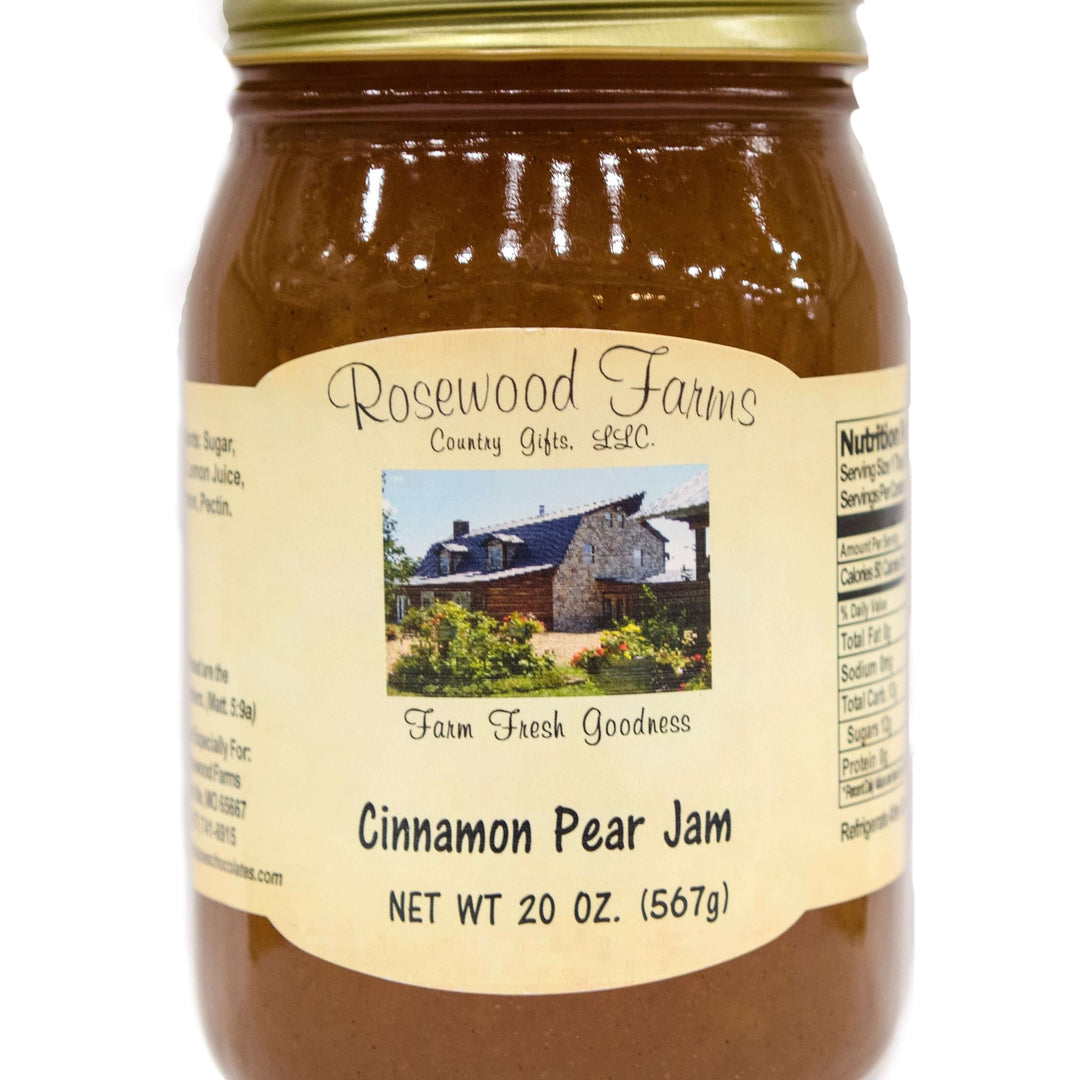 Cinnamon Pear Jam
---
Crafted with exquisite care, our Cinnamon Pear Jam is made with freshly harvested pears and fragrant spices. With its timeless combination of warm cinnamon and fresh fruit, it's an indulgence perfect for any occasion. Add mouth-watering flavor to your favorite dishes with our Cinnamon Pear Jam.
Made in Small batches for the best flavor & consistency every time. We never use artificial colors, sweeteners, or preservatives. Only natural ingredients!
Features:
-no artificial colors
-no high fructose corn syrup
-no preservatives
-gluten free
-only pure cane sugar
20 oz.