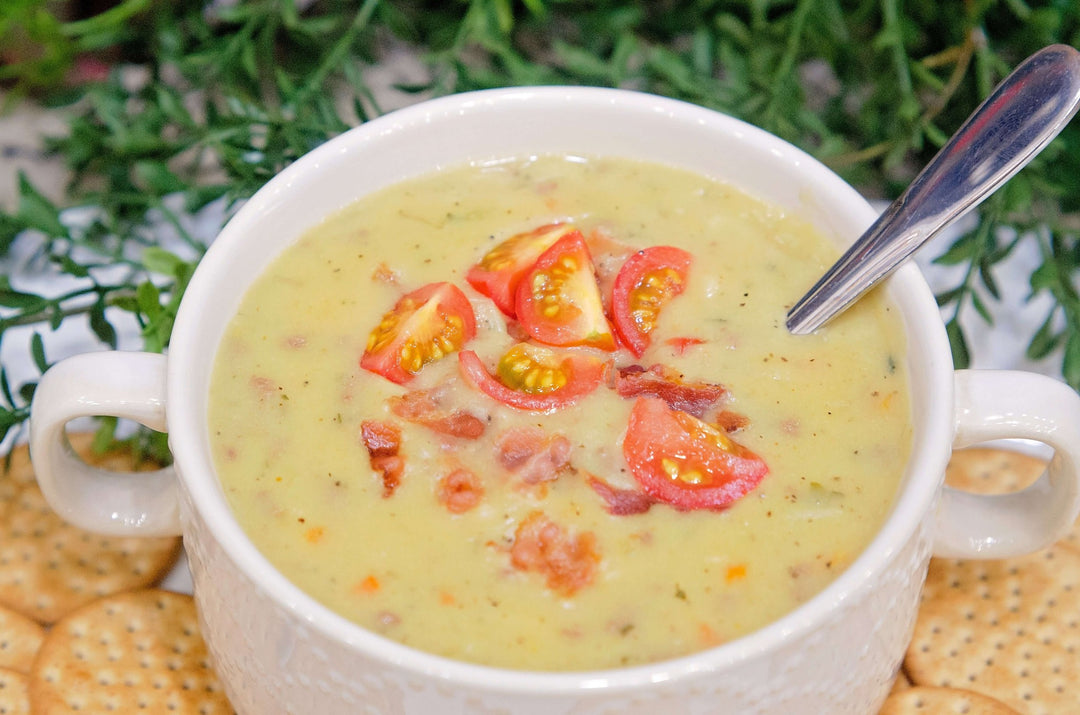 Cheeseburger Soup
---
This delicious Cheeseburger Soup combines cheesy goodness with the savory flavors of a classic burger. It is made with high-quality ingredients, providing a nutritious and filling meal. Enjoy the creamy texture of warm cheeseburger soup any time of day.
If desired add cooked ground beef and top with lettuce, tomato, and bacon bits.
Makes six 12oz servings
Made in small batches for the best flavor & consistency every time.
12 oz.