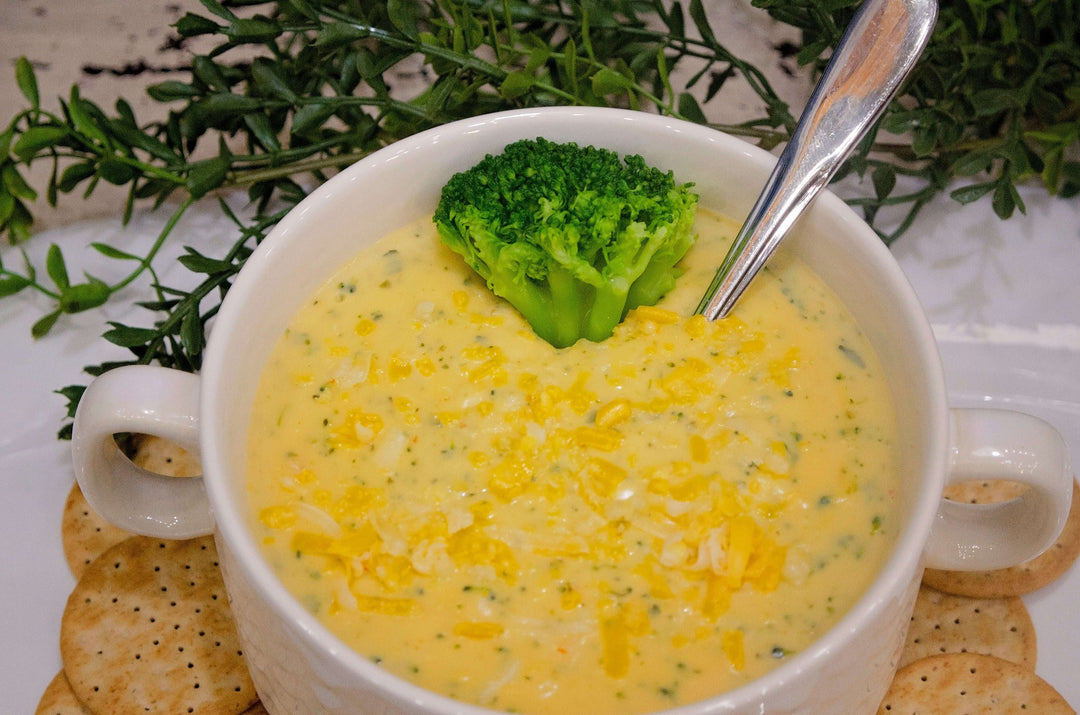 Cheddar Broccoli Soup
---
Make a comforting bowl of Cheddar Broccoli Soup with our easy mix! Our hearty mix is full of cheddar flavor and chunky broccoli that will give you a warm, home-cooked meal that you'll love. Enjoy the delicious flavors of cheddar and broccoli in minutes!
Yields: 6- 12oz. Servings
Made in small batches for the best flavor and consistency every time. 
12 oz.