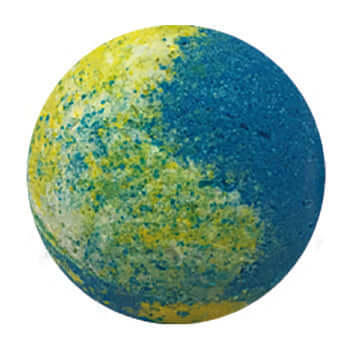 Caribbean Escape Bath Bomb
---
Our Caribbean Escape Bath Bomb is designed to bring you an exotic spa experience at home. Its blend of tropical ingredients, including mango and coconut, leave your skin soft and hydrated, while its powerful essential oils will relax and invigorate you. Experience paradise with every dip.

How to use: Fill your tub with warm water, drop in the Caribbean Escape Bath Bomb and lie back to enjoy its lovely color and gorgeous fragrance.

​​5oz = 2.25" Diameter
*Keep out of reach from children. Not Edible
​INGREDIENTS:
Sodium Bicarbonate, Citric Acid, Epsom Salt, Coconut Oil, Fragrance, Aqua, Polysorbate 80, FD&C Colorant.