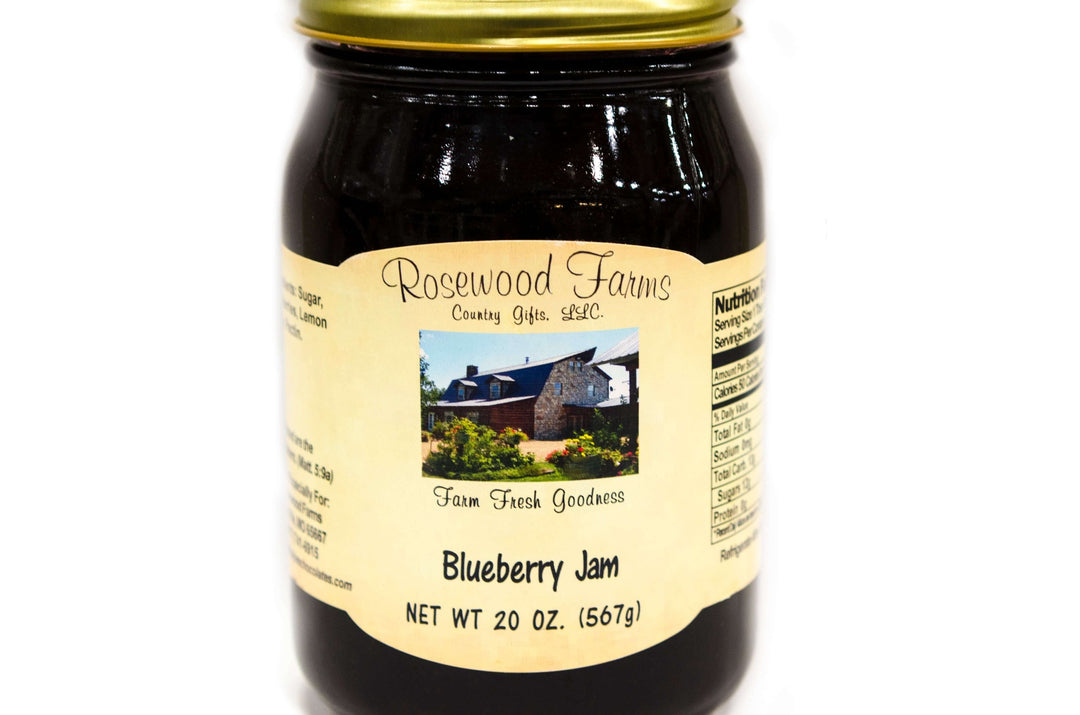 Blueberry Jam
---
Delight in the sweet, juicy flavor of our Blueberry Jam. Our jam is made from hand-picked blueberries, offering a delightful burst of flavor that will take your taste buds on a delicious journey. With every spoonful, you can savor the freshness of a handpicked blueberry. 
Farm Fresh Goodness
-no artificial colors
-no high fructose corn syrup
-no preservatives
-gluten free
​-only pure cane sugar

​20 oz.